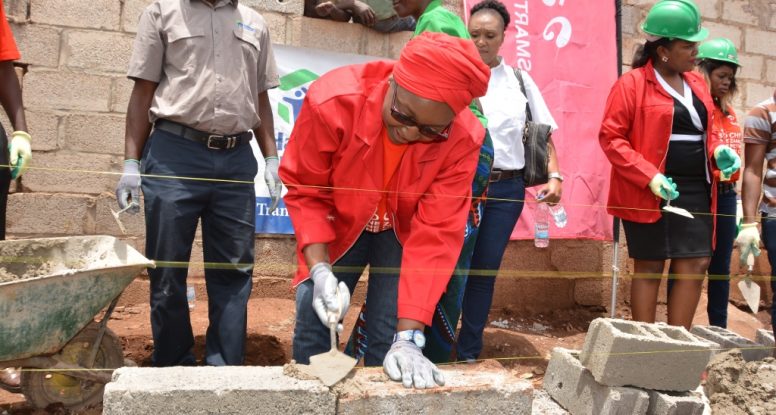 CSRNZ Celebrates Women
The Corporate Social Responsibility Network Zambia (CSRNZ) is this month showcasing women who have played pivotal roles on the country's CSR platform, in line with the International Women's Month.
These are women who have exhibited exemplary commitment to corporate social responsibility (CSR) and corporate social investment (CSI) ideals and programmes for the improvements of livelihoods, thus contributing to sustainable development in communities. In today's day and age, women have become unstoppable and excelling in every field possible.
Welcome to our series of interviews with Zambia's leading female CSR practitioners, revolving around the evolvement of CSR/CSI in respective companies and the accomplishments arising thereof. Over the next 2-3 weeks, We will learn about what inspires these women and how they found their way to careers in CSR:
Lomthunzi Mbewe – Community and Stakeholder Relations Manager, Lubambe Copper Mine Limited.
Mweembe Sikaulu – Communications and Brand Manager, Zambia Airports Corporation Limited.
Yuyo Nachali Kambikambi – Head of Corporate Communications, Government Relations and CSR, Airtel Zambia.
Bridget Kambobe – Group PR and Corporate Affairs Manager, Trade Kings.
Chanda Chime-Katongo – Public Relations, Communication and Women's Banking / Marketing, Stanbic Bank Zambia.
Wezi Njovu – Head of Marketing and Corporate Communications, UBA Zambia.
Katongo Chilufya – Public Relations, Communications and Corporate Social Investment Manager, Atlas Mara Bank.
Sonile Lintini – Communications and Sustainability Manager, IHS Towers Limited.
Sarah Banda Ortiz – Corporte Affiars and Communications Manager, Lafarge Zambia Plc.
Nsanshi Art Women – Kansanshi Mine's women-run jewellery workshop, with a mission to support and provide financial support to vulnerable women and girls in Solwezi district.