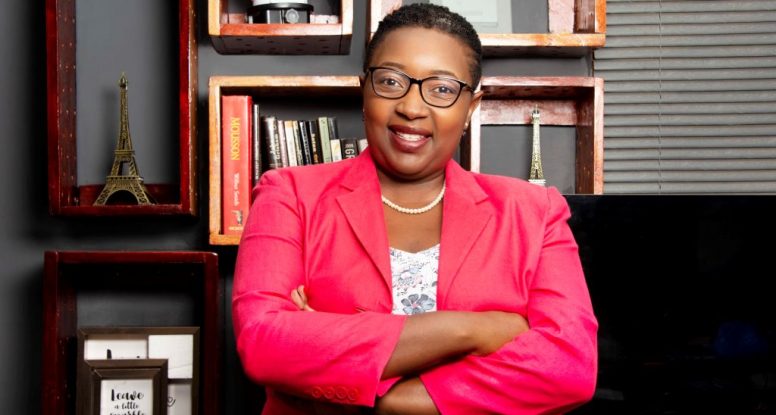 Celebrating Women in CSR – Yuyo Nachali-Kambikambi
As part of International Women's Month to celebrate the achievements of women, we continue our series to appreciate Women in CSR with another interview of Yuyo Nachali-Kambikambi, the Head of Corporate Communications, Government Relations and CSR at Airtel Zambia.
Briefly describe your role and responsibilities, and the number of years you have been CSR practitioner.
My major role and responsibility as a CSR practitioner is to ensure that the Company I am representing is socially responsible and helping unlock the potential of the communities in which we operate. I have been a practitioner for 20 years now.
Tell us about someone or something (mentor, friend, hero, incident) who or that affected or influenced your CSR journey, and how.
I have always been intrigued by the CSR concept from the time I worked as a journalist. Having worked on the features 'desk' I always found it more fulfilling to write articles about how communities had been helped to change their environments or indeed been uplifted economically after interventions from companies through corporate social investment programs.
How has CSR/CSI evolved at your organisation?
I believe that while CSR or CSI remains the same in the real sense, it's the focus that changes over time for any institution. For instance many years ago the focus could have been to make sure that people in the rural setting moved from having pit latrines to having flushable toilets, while now with the COVID 19 pandemic, the focus has shifted to understanding how best to help communities during these unprecedented times.
Can you share a recent accomplishment you are especially proud of?
I am still and am sure will be for a long time to come, extremely proud of my colleagues and co-workers at Airtel who came together during the peak of the pandemic last year and decided to contribute monies from their own salaries which enabled the company to buy over 2000 masks and over 2000 hand sanitizers which were handed over to help the Education and Health sectors.
If you had the power to make one major change at your company or in your industry, what would it be, in line with CSR?
One major change I would make in the Industry is have more companies realise that CSR is not a competition…CSR is about people….it is about lives and the communities we all live in, therefore collaboration and partnerships should be the norm to make even greater change and impact.
What is the best advice you have ever received in your career?
"When you don't agree with your boss, say it…respectfully and honestly and you will always have a better conscious than thinking 'I should have said something' after the fact."
How can CSR activities be used to empower women?
As we know women are usually the most vulnerable in societies but the most hardworking (i hope the men won't come after me for saying this). But in all fairness, there is an age old saying that once you educate a girl, you have educated the whole village and I think this is true with empowerment programs. I know for a fact that women have excelled much more and looked after their nuclear families and beyond when empowered. It could be through giving them seed money for agricultural projects or simply adding skills to their knowledge which could be in the form of chicken rearing, fish farming or even batik making.
Describe your perfect day.
My perfect day is when my company does great CSR projects that not only make a difference in the communities but truly 'changes lives'.