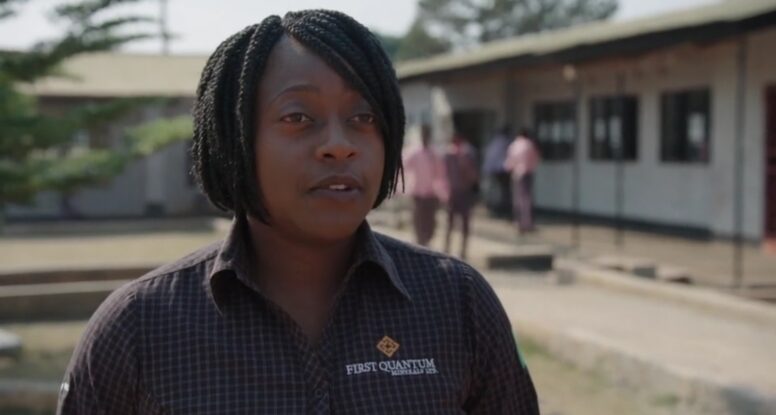 Celebrating Women in CSR – Pamela Chanda
We continue our series of "Celebrating Women in CSR", to celebrate the achievements of women and inspire all of us under the theme "Gender equality today for a sustainable tomorrow", with an interview of Pamela Chanda, from First Quantum Minerals Ltd, Kansanshi Mining Plc.
---
What is your background and how did you get into CSR?
My name is Pamela Chanda, Gender Officer, Kansanshi Mining Plc. I have been working for Kansanshi Mining Plc since 2010 initially employed as Front Office Secretary under Public Relations. My CSR debut began with running a community grievance data entry system and attending to community queries from various stakeholders and directing them to the right officers to attend to them, the stakeholders included job seekers, Community Leaders, Traditional leaders, SMEs seeking procurement opportunities. My entry into mainstream CSR was when the CSR team sought to implement a girls' menstrual hygiene and mentorship program known as JIMUKA, a Kaonde word which means 'be clever' it is a programme that targets  female scholars and encourages them to stay in school, make them aware of femininity, gender based violence 'red flags' teen pregnancies and various challenges facing adolescent girls. The program proved to be a success and like they say 'the rest is history'.
What are you passionate about in your work?
I am passionate about the well-being of girls and women. What drives me is the transformation that I see in these people's lives. My motivation in CSR work stems from what I see in the communities such as needy people that are assisted and information gaps that are filled through sensitization programmes. I am glad to be part of the team that shows the 'human face' of the company to the general public.
Could you share one or two challenges you have experienced in your career around CSR and how you overcame them?
The challenge I faced was changing people's perception of me in my new role in the Gender office, I just made sure that I delivered on the tasks that were set before me and had to learn and unlearn certain things in order to do my work better. I did a lot of consulting from more experienced colleagues in community work and relied on my Supervisors guidance, today I am proud to say I am enjoying my work.
What has been the biggest challenge you faced in your work during COVID19? How did you overcome it?
Being a person dealing with the public it was difficult to carry out community outreaches and sensitisaton programs. I did some radio discussion programs and radio drama on cross-cutting issues in gender mainstreaming, held fewer physical meetings with small groups in the community whilst observing COVID Guidelines.
What can we do to empower more women to come to the CSR forefront and lead the social and/or environmental impact?
We need to raise more awareness about the opportunities that are available to women when they take the lead in initiatives that will improve their well-being in terms of social and environmental impacts because they are the most affected when these issues arise in their communities.
What is one thing you wish you had been told when you were starting out that you know now?
I wish I knew how much more reading and learning I have to do to keep up with the trends.
What advice would you give to a woman starting her career or involvement in CSR today?
Have an open minded approach, be passionate, be patient as change of mindsets takes a little bit of time, the community do not easily forget, so be mindful how you interact with them as you leave a lasting impression on them, in addition to this, its important to know the community's attitude and strengths and be all embracing.
This International Women's Day, what is the message that you would like to give out to young women who aspire to break the glass ceiling?
My message to the Women is that we live in a world full of opportunities, all they need to do, is begin to discover and harness their hidden talents and potential and convert them into opportunities to empower themselves in order to lead a more fulfilled life.