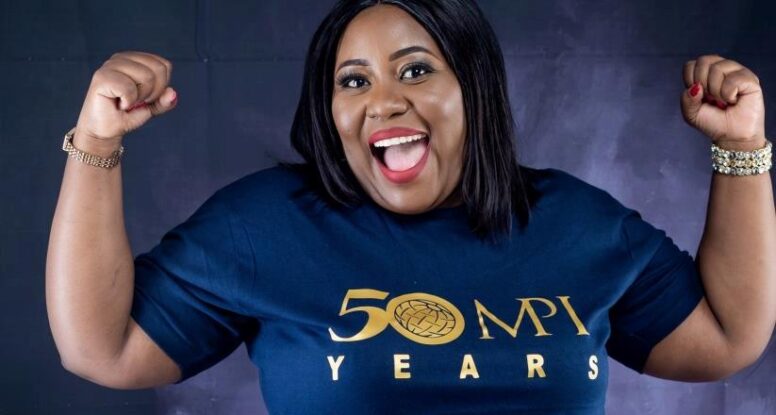 Celebrating Women in CSR – Mulemwa Moongwa
What is your background and how did you get into CSR?
I am a Certified Meetings Practitioner and an Event Strategist , I have worked and earned in the events industry for the past seventeen years rising through the ranks primarily working in social family oriented activities like birthdays to day specializing in business events. I often struggle to explain my job as the industry locally has no defined learning or career paths, I however spent considerable time learning about the industry and today serving not only as a local advocate but for the continent in different spaces.
Managing events for businesses means appreciating their stakeholder interests, by default I have worked in CSR for the past twelve years. My first encounter with CSR was actually working on a training project for KCM in chingola in 2006. I am a very compassionate person so something to feel good, got me interested and I immediately started to learn about it. The most fascinating thing I remember was the manager being female and a chemist, I knew I would never be chemist but I wanted to know how to get a job that was designed to do good for other people. Sixteen years on, I am still at it!
What are you passionate about in your work?
Successful events are categorized by two (2) elements, they bring about change and they have multiple stakeholders. Changing minds and having everyone from their diverse backgrounds is an art form and I take such a keen interest in everything I work on
Could you share one or two challenges you have experienced in your career around CSR and how you overcame them?
Making clients understand that CSR is not a marketing campaign and maintaining the human dignity conversations. A 'helpie' is a street term describing a pose with someone receiving a lifeline from you. It used to break my heart to watch as clients rushed in with their cameras. I have been vulnerable in my life and I hate being an object of pity, it was a struggle for me to separate my personal feelings and deliver for clients, the solution eventually was to not take on such projects. Today, the projects I work on, adhere to my parameters of comfort, I am not sure I overcame but I find peace working on them.
What has been the biggest challenge you faced in your work during COVID19? How did you overcome it?
I am a person whose job description is to gather people, the declaration of the pandemic in Zambia on 11 March 2020 deleted my job. It's been almost 2 years of re-skilling, re-tooling and re-imagining my career path. It was the industry disruption caused by the pandemic that exposed that the industry I had worked and thrived in was an informal arena although a part of what was thought to be a very developed tourism sector not only in Zambia. My qualifications were not even recognized in the local qualifications framework so even to get a job is a challenge for me and others from the sector.
The Meetings Industry that is part of the wider Events and Business Tourism industry is a multi-billion industry even on the African continent as evidenced by the continuous investments in its infrastructure. Although most of us worked in it, when COVID struck, there was no data about its actual impact to warrant decision making in our favour. It got personal.
I had never brandished being Zambia's first certified Meetings Professional because I had been secretly studying to meet the practice requirement and by December 2022. I am on course to hold the most industry specific certifications on the continent.  I have established MICE Academy Zambia to become a centre of excellence for our industry education. The realization that COVID would retire me gave me such a fighting spirit I joined forces with others from the industry at local,  regional and international level. Today I am the founding Vice President of the Events Professionals Association of Zambia, the President of Meetings Professionals International  Africa Chapter www.mpi.org (in development) . Over the past eighteen months I have lobbied as high as the United Nations World Tourism Organisation (UNWTO) and the African Union. I have been appointed to the Council of Events Professionals in Africa and the MPI Emerging Markets Advisory Boards.
I lost loved ones during the pandemic, I overcame the pain by focusing on being the change.
What can we do to empower more women to come to the CSR forefront and lead the social and/or environmental impact?
The gender and CSR issues are both business conversations. Organisations that have more women in decision making positions undoubtedly lead in their social impact. Lets increase the involvement of our staff in CSR activities with deliberate policies to ensure increased female participation. I often find female volunteers are easy to mobilise , it is the gender imbalanced boardrooms where decisions about CSR are made that need attention.
What is one thing you wish you had been told when you were starting out that you know now?
CHANGE IS A PROCESS NOT AN EVENT! When I was younger I would believe that after an event , the change I desired to see would be implemented and evident , I would be so disappointed when evaluating projects that I often felt like a failure. I quit certain projects because I felt my efforts were wasted , only to see something after 5 years. Looking back I wish this was taught to me, perseverance is a trait I carry but its been a long learning curve.
What advice would you give to a woman starting her career or involvement in CSR today?
"Service to others is the rent you pay for your space here on earth"! The words were uttered by the boxer Muhammed Ali in 1979 and have been my guiding light over the past 20 years
Invest in people, the returns are invaluable. Build a network that you can draw from for professional and personal needs
Learning is a life-long process, keep at it!
Live, do not just exist!
Lastly always be in competition with yourself. Your personal aim should be to do better, than the you yesterday, a year ago or 10 years ago.
This International Women's Day, what is the message that you would like to give out to young women who aspire to break the glass ceiling?
I come from a very lean family structure, I remember passing number 5 in grade 4 and everyone ahead of me was a boy. I remember the conversation vividly with an uncle of mine who asked me why I allowed myself to be surpassed by the other 4! That conversation stuck with me and those that I went to school with will confirm, I have always strived and stayed in the top 3 bracket. In spaces where I have no inspiration, I tell myself that I owe it to the next young person (irrespective of gender) to create a source of inspiration.