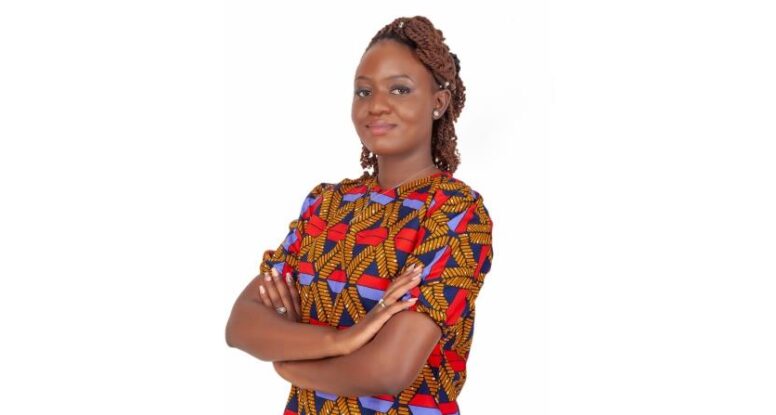 Celebrating Women in CSR – Kafula Kutontonkanya
As we commemorate Women's Month, we continue our series of "Celebrating Women in CSR", to appreciate the achievements of women and inspire all of us under the theme "Gender equality today for a sustainable tomorrow", with yet another interview of Kafula Kutontonkanya, the Business Development Lead, Community Affairs Department of FQML Trident in Kalumbila.
---
What is your background and how did you get into CSR?
My educational journey so far has been in Banking and Finance at undergraduate level and Business Entrepreneurship at postgraduate level. My career begun at the Lusaka Stock Exchange; a real eye opener for the next six (6) years of my life that would be spent in the Corporate Banking arm of one of Africa's leading commercial banks. In this role, my business development acumen was stimulated as I regularly went above and beyond my job description to offer financial and business management advice to clients at the Bank. Because of this, when the opportunity to take on a business development role as part of the Community Affairs department of FQM Trident Limited in Kalumbila came my way, I took it! And what an interesting time it has been! Over the last one (1) and a half years, I have had to make a drastic transition from being a Corporate Banker managing multi-national business accounts, to helping people in the most remote parts of the country with setting up, scaling up and sustaining their business. My role is a perfect fit as I have had to use my business and financial background to assess and help develop practical business solutions for the small businesses in our community.
Additionally, being a certified trainer for the "Start and Improve Your Business" training module under the International Labor Organization (ILO) program facilitated by Accelerated Growth for SMEs (AGS), has helped me share and deliver business information in a more simplified way that can be easily understood by MSMEs.
What are you passionate about in your work?
I love working with small businesses, I have always loved that. The goal is to ensure that every small business I engage understands the principles that surround business and what it takes to not only become investor-ready but self-reliant as well. To be honest, I never saw myself having a role to play in CSR, at all. In my mind, CSR was an exercise of scheduled donations for image building for a company or brand. Joining the Trident Foundation team has drastically changed my perception on this. Trident Foundation has created the space for me to use my skills, experience and networks to share business knowledge that promotes sustainable income generation. I am passionate about making a difference and having an impact. Being able to see families fend for themselves and have the dignity of work rather than waiting for handouts is a big motivator to keep on doing what we do at TFL.
Could you share one or two challenges you have experienced in your career around CSR and how you overcame them?
Dependency on the Mine – Working in an environment that hosts one of the largest copper mines in Zambia has seen quite a number of challenges with the major one being dependency on the Mine for business contracts and jobs. Whilst the Mine may be the most attractive option/target for small business houses, low-hanging opportunities that surround the Mine's operations are often missed. This challenge has not been overcome as it is on-going but I do ensure that whenever I have a chance to engage businesses seeking direct opportunities to the Mine, I make mention of other indirect trickle-down benefits that are available as a result of the Mine's presence.
Cultural barriers – Coming from a culture that is different from the predominant one in North-Western Province, I have encountered a few challenges with communicating effectively to some community members and fully understanding the culture and beliefs. For instance, I learnt that in the Lunda culture (where I'm working) a younger person cannot say "Hello, how are you doing?" to an older person as it is considered disrespectful. You instead request for the older person to greet you, "Ankoleshi Mwane" meaning "Please greet me". I have slowly learnt a few basic phrases for greetings and showing appreciation, and my hope is to continue to learn more as I engage with the community. My organization has gone a step further to publish an internal cultural awareness handbook to assist with bridging the cultural gap.
What has been the biggest challenge you faced in your work during COVID19? How did you overcome it?
The biggest challenge was not being able to host trainings and capacity building programs. We had to postpone and cancel a lot of programs that required physical community engagement. Working in a rural set-up makes it even more challenging because the community in which we operate is not fully conversant with technological tools and platforms.
With a reduction in Covid-19 cases, we have resumed our capacity building programs whilst still adhering to official state health guidelines. Our Trident Health team has done an amazing job in creating awareness on issues surrounding Covid-19 and this has helped with implementation of local business support programs in the community.
What can we do to empower more women to come to the CSR forefront and lead the social and/or environmental impact?
There is a need to encourage more women to take up leadership positions not only in CSR but all sectors. Women are known to be caring in nature and have better foresight when handling complex tasks. Professional trainings, skills development and mentorship programs are required to ensure that women are equipped with the necessary skill-set to handle respective lead positions be it in CSR or other fields, including but not limited to handling social and/or environmental issues.
Inviting more women to participate in information sharing events also provides a good base to gather knowledge and learn from the experience of those in different or similar sectors. This on its own is empowerment as well because the networking platforms open up new business relationships that are meaningful to stakeholders and help implementation of CSR activities without having to reinvent the wheel.
What is one thing you wish you had been told when you were starting out that you know now?
That it is not always about working hard but working smart also. Hard work on its own may not guarantee success but working smart most definitely gives you an edge.
What advice would you give to a woman starting her career or involvement in CSR today?
Don't assume that you know everything. Sometimes academic theories may not work in certain situations and you may need to rely on "logical" instinct. Intuition comes to play a lot in the field of CSR because most times the beneficiaries of this support may not be able to understand certain global standards or international practices. It is our duty to break this down to a comprehensible level without undermining the beneficiaries. The satisfaction of seeing communities develop in a sustainable way due to your involvement in improving their lives is immeasurable!
This International Women's Day, what is the message that you would like to give out to young women who aspire to break the glass ceiling?
Step up and Step out. The first step to breaking the glass ceiling is realizing that there is no glass ceiling. Women have to step up in the sense that we can no longer afford to continue waiting on activists and women's movements to give us the opportunities that we want and deserve. We have to step up to challenges and provide real solutions that make us relevant to our spheres and earn us a seat at the table. We have to step up in the sense that opportunity is not going to come where we are, we have got to step out and take it!
There is a saying that goes "The comfort zone is a great place to be…the problem is, nothing ever grows there". Stepping out for me, has meant challenging preconceived ideas that I had about my education, experience and career path. An education should not be a prison that confines you but a platform that promotes you. I challenge all women to step out of their comfort zones and step into the world of the unfamiliar, because that is where progress lives!