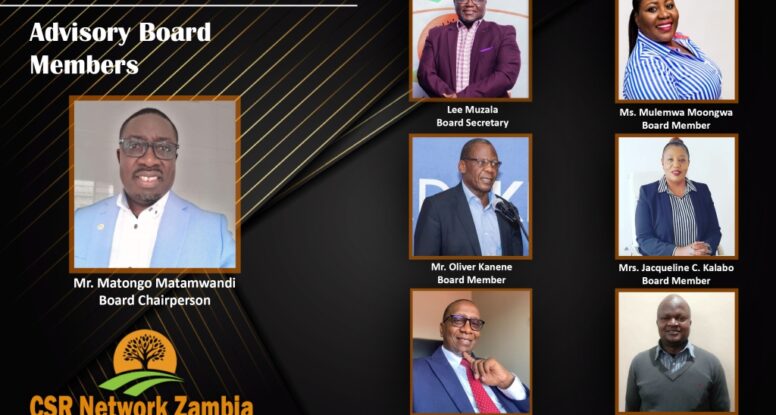 ANNOUNCEMENT: New CSRNZ Advisory Board
Corporate Social Responsibility (CSR) Network Zambia would like to introduce the members of the Advisory Board – Mr. Matongo Matamwandi (Chairperson), Mr. Lee Muzala (Board Secretary), Mr. Oliver Kanene, Mr. Stephen Lungu SC, Mrs Jacqueline Chishimba Kalabo, Ms. Mulemwa Moongwa and Mr. Chibamba Mwansakilwa.
"The goals of CSR Network Zambia is to promote a culture of responsible business practices, foster strategic collaborations, recognise innovative best practices and strengthen the understanding of CSR in order to achieve a balance between profitability and sustainable development in Zambia.
We are excited to welcome our new Advisory Board members!